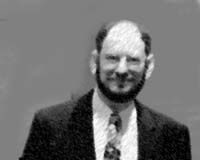 Home
Certification
Consulting
Inspections
Regulatory
HACCP/AMC
Training
Kosher
About us
About Biotest
The History


Since 1986 Biotest has been involved in environmental health and food safety. In August of that year, there was a major foodborne disease in the Chicago area in a popular food establishment. Biotest traced the source of the contamination to the manufacturing and distribution chain and saved the client from extensive financial damages. Since then, Biotest has grown from crisis management into a full spectrum of consulting, inspection and educational services for food safety and security. Biotest's knowledge and experience has afforded it an incomparably good relationship and respect of regulatory officials, trusted enough to be a resource for health departments.

Biotest's clients have been in a wide range of venues, including

National foodservice chains
Award-winning fine dining
Food production facilities
Passenger vessels
Convention centers
Stadiums
Outdoor sporting events
Our Principals


Steven J. Lipton, LEHP, CFSP-President

, oversees all aspects of the educational and performance improvement efforts of Biotest. A corporate trainer for over 20 years, Steve earned a M.Ed. in Training and Performance Improvement from Loyola University Chicago and is currently Working on his MSJS at Spertus College in Chicago exploring Environmental Health in ancient texts. Supplementing his field experience, he has completed coursework through the U.S. Centers for Disease Control, the Food and Drug Adminstration, NSF International and The National Environmental Health Assocaition. Steven is Licensed in Illinois as an Environmental Health Professional and nationally credentialed as a Certified Food Safety Professional, Steven has been a regualr speaker at the IEHA Annual Food safety confrence, and spoke and The National Environmental Health Association AEC 2006 conference. Steven brings a library of culinary and food operations knowledge to his 15 years as an on-site inspector in both retail and industrial food settings.

Dr. Stewart Lipton, Ph.D., LEHP President Emeritus

, worked his way through school in the catering industry. There he learned the fundamentals of the foodservice business, and now applies them in helping his clients produce a quality product. Primarily, Dr. Lipton is a specialist in infectious diseases. Twenty years of experience makes the depth of his understanding of foodborne illness far surpass any textbook. His expertise has been utilized in Occupational Health Groups, various high-profile legal cases and on the Ad Hoc Committee for Food Service Health Regulations for the State of Illinois. Dr. Lipton shares his knowledge and gains new insights into emerging pathogens by extensively lecturing to environmental health, medical and public health associations.