Beyond Enforcement: Techniques for Compliance Control in Food Safety
September 19 2007 1:00PM at the IPHA 8th Illinois Food Safety Symposium, Hilton Garden Inn Champaign IL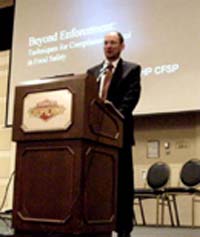 Ever met an employee who never washes their hands? Ever met a cook who never cools foods properly? Has code enforcement helped? What can you do? While code enforcement is a critical part of environmental heath, it is not always the most effective way to accomplish the task. In this presentation, techniques adapted from adult learning theory, behavioral and social psychology will be surveyed as ways of bringing operators into compliance to protect the public health. Throughout this presentation, these principles will be applies to two of the fundamental risk factors, temperature control and handwashing, to demonstrate different ways to maintain food safety and obtain compliance with local codes and ordinances. Drawbacks and controversies revolving around these methods will also be discussed.
Other Upcoming Dates:
September 27 2007 2:45- 4:00 Chicagoland Safety Conference Napierville IL
Previously presented at
Thursday, June 21, 2007 10:30 - 11:20am at the 2007 National Environmental Health Association Annual Education Conference Atlantic City NJ
Downloads:
Powerpoint Presentation(coming 6/21/07)
The Baal Peor texts The biblical story alluded to in the presentation and the original sources
The Peor Outbreak From Steve's Weekly Torah study column, a slighlty more detailed analysis of the outbreak in its biblical context, and a view of Enviornmental Health in light of it.
The VAK inventoryTake a survey and learn about submodalites.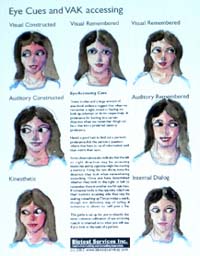 Eye Cues Guide A quick refrence guide to sensory prefrences through eye cues as discussed in the field guide e-book and the presentation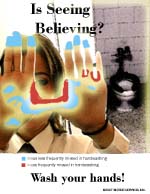 TheIs seeing believing? Handwashing poster.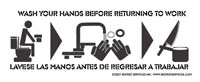 The Handwashing sign from the presentation

include 'footer.html' ?>